Sara Oba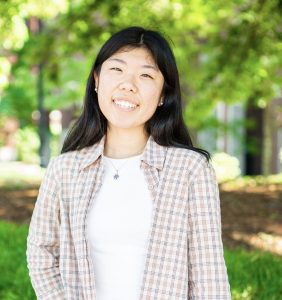 MENTAL HEALTH & WELLNESS SUBCOMMITTEE
The Mental Health and Wellness subcommittee promotes the mental and physical wellness of the Undergraduate Student Body.
Projects include:

Extending SHaW-MH hours later into the evenings
Extend mental health resources to be included on the back of the Husky One Card
Provide Mental Health First Aid Certification Training
Sara Oba is the Mental Health and Wellness advocacy coordinator. She is a junior Math major and Crime and Justice minor. Outside of USG, she is the Japanese Student Association Co-President and a member of the Asian American Cultural Center. What motivates her work in USG is growing up in a culture where mental health is rarely talked about and where you are seen as weak if you battle mental health challenges, she has always wanted to advocate and fight for mental health services for the people in her community.
Sara's hobbies include playing piano, listening to music, spending time with family and friends.
Email: mentalhealth@usg.uconn.edu
Claire Murphy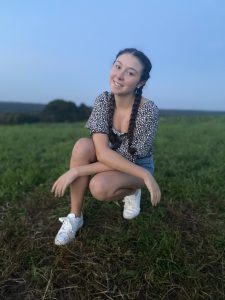 SEXUAL HEALTH AND EDUCATION SUBCOMMITTEE
The Sexual Health and Education subcommittee provides students with education and resources regarding sexual health and sexuality.
Projects include:

Period Box providing free menstruation products throughout campus
Providing students with free Plan B through SHaW Health
Claire Murphy is the Sexual Health and Education advocacy coordinator. She is a sophomore Molecular and Cell Biology major with a minor in Women's Gender and Sexuality Studies (WGSS). Claire is a member of the Honors Program and Special Program in Medicine. Outside of her work with USG, she is the president and founder of Positivity and Rock Painting, Sexpert Peer Educator, research assistant for UConn's Early Detection Lab and UConn Health's Hurley Lab, Treasurer of Honors Council and UNIV 1784 facilitator, an honors first year seminar. Her work in USG is motivated by her belief that everyone deserves access to sexual health knowledge and resources as it is an important aspect of healthcare because it affects our physical, mental, and emotional wellbeing. She is excited to create and expand initiatives promoting sexual health on campus.
Claire's hobbies include acting, singing, dancing, baking, going to the beach and eating gelato.
Lily Forand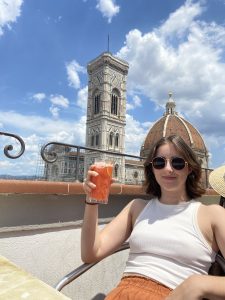 FOOD INSECURITY SUBCOMMITTEE
The Food Insecurity subcommittee researches food insecurity and works towards ways of addressing it creatively on our campus.
Projects include:

Husky Market to provide accessible nutrition to food insecure populations in our campus community
Lily Forand is the Food Insecurity advocacy coordinator. She is a senior Political Science major and Creative Writing minor. She is a BOLD fellow. Her previous roles within USG included being deputy director and director for the External Affairs Committee. Her work in USG is motivated by how big of an issue food security is for college students. She wants to do all that she can to make sure it's addressed here at UConn. She states that with UConn being a prestigious university with a near 500 million dollar endowment-why are we letting students go hungry? 
Lily's hobbies include hammocking outside, writing, cooking(currently learning), and going to concerts with friends.
Email: foodinsecurity@usg.uconn.edu