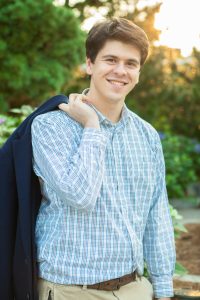 Benjamin Keilty
My name is Ben, and I've been honored to serve you as USG's Comptroller and CFO over the past year. I'm hoping to continue the good work we've started and make UConn a better place for YOU. Here's what I'm looking forward to:
• Continuing to change systems and policies to make club funding and other resources more accessible to students and organizations. We have to continue to support all the great events and initiatives that our clubs have by shortening deadlines and providing free printing and meeting space to every organization. We're on track to give $1,000,000 to student groups this year. Let's get YOUR money back to YOU.
• Opening a food pantry on campus to combat food insecurity and get every student a full meal. • Continuing to use my role on the Student Fee Advisory Committee to fight against wasteful and unnecessary fees on your fee bill.
• Continuing the advocacy to get more resources and support to Cultural Centers, Cultural Programs, and Special Interest Housing to ensure that we're taking care of all our fellow Huskies. I was instrumental in getting another $62,000 for our Centers and Programs last year, and I want to make sure we continue to support diverse communities around campus.
• Advocating on the UConn Faculty Senate for new academic policies like expanded pass/fail, and more accessible gen eds, so that every student can meet their requirements without the headaches. I've worked over the past year on all of these issues and more. Please join me in the work we've started to make UConn a more affordable, supportive, accessible place for every Husky.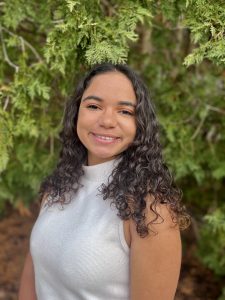 Charisma Farrington
Hello, my name is Charisma Farrington and I am a sophomore pre-law psychology major! I graduated from G. W. Carver high school in New Orleans, Louisiana as senior class President. During my time here at uconn I have been in the marching band, voices of freedom, pep band, and several Officer Boards. This past year I have had the opportunity to serve as a multicultural diversity senator and it has honestly been one of the best experiences during my time here at uconn. I have learned so many things, but I also am not ready to leave yet. I know there is still so much more work to be done! This year I feel like I just got started, there is still so much more fire left in me. I want to continue to make a difference here at uconn. And I hope I can count on your support! As comptroller I want to increase funding in the cultural centers and school of fine arts area especially the marching band. Over the past year I have seen many organizations suffer because of lack of funding. I want to help change that. I hope I can count on your support!