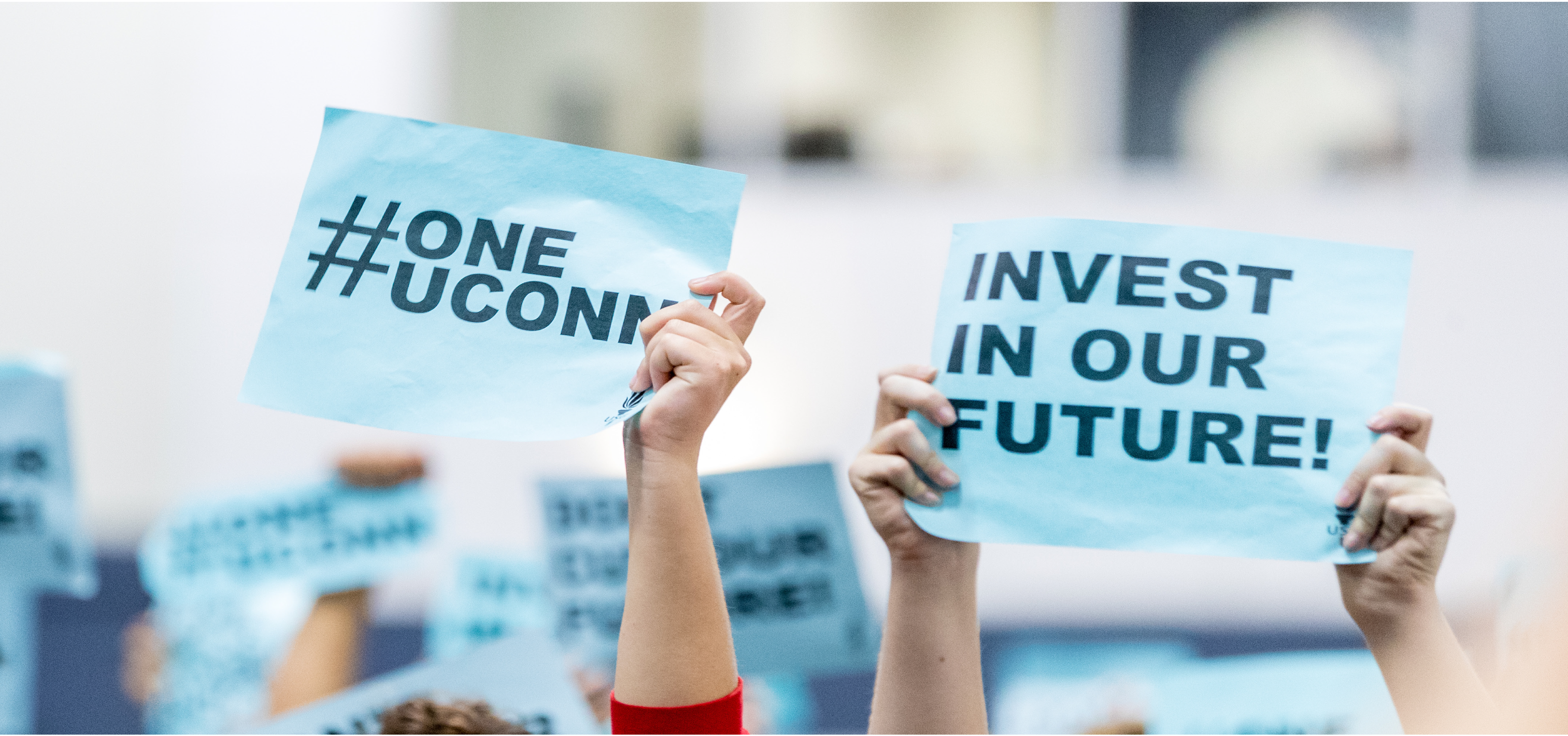 The External Affairs Committee is the body for strategic thinking and public policy matters on behalf of the Undergraduate Student Government. We represent Connecticut's flagship public university at the local, state, and national levels-- maintaining a strong commitment to positive, working relationships with student leaders and dedicated lawmakers alike.
In recent years, our Committee:
Organized student-led efforts at the Connecticut State Capitol in Hartford for preserving state contributions to the University of Connecticut budget

Founded the "HuskyEngage Summit" for undergraduate students, aimed at facilitating conversations with statewide leaders on student issues

Testified before members of the Connecticut General Assembly on laws affecting student life and access to election registration
Do you like policymaking? Do you have an interest in government? Then the External Affairs Committee is right for you! Send an email to externalaffairs@usg.uconn.edu and join the team.
Meetings
Thursdays @5pm, SOC Conference Room